The sooner your inventory is listed online, the sooner you can sell it and the less you lose to holding costs. But it can take more than two weeks for auction inventory to appear online fully merchandised.
Rapid Retail collects vehicle information to create unique listings within minutes, getting your inventory online and in front of customers within hours of your purchase. Integrated technology pulls data and photos from the auction, applies in-transit merchandising treatments, and distributes that inventory to online advertising sites for immediate viewing.
With Rapid Retail, your inventory is online faster and your customers can see listings before vehicles even hit your lot, accelerating your vehicle turn and maximizing your profits.
See Rapid Retail in Action
Get Listings Ready Sooner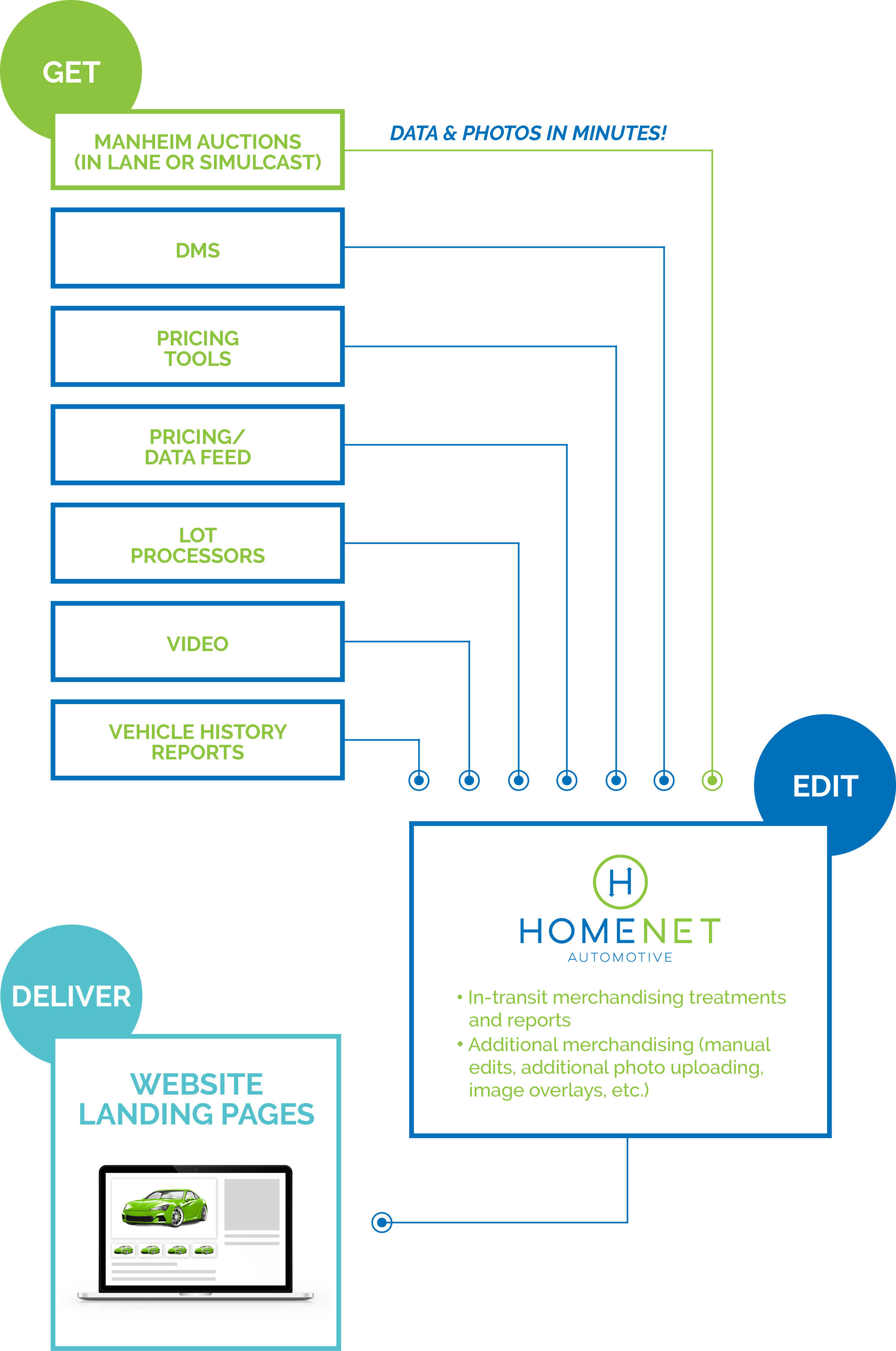 Speed Gives You the Competitive Advantage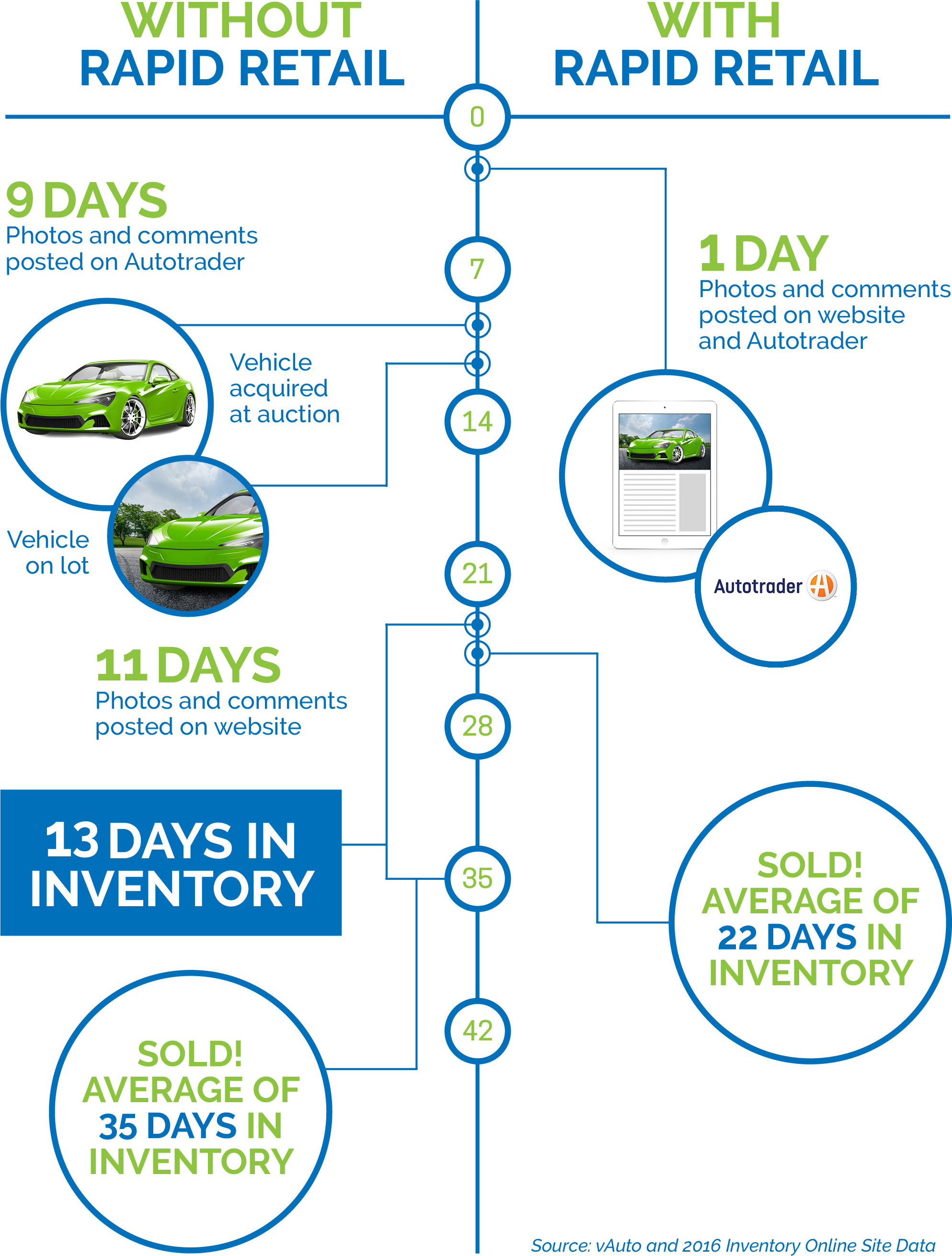 Never Lose a Minute With In-Transit Merchandising
Rapid Retail applies in-transit merchandising treatments to vehicle descriptions and photos to provide transparency for the car shopper and aid with compliance.
I have experienced positive results from Rapid Retail to date, as it has helped my dealership increase customer engagement, efficiency, and sales.
My dealership benefits from auction to online speed to market as the extra 2-3 days of exposure allows for new interactions with customers, so they are now calling my dealership before the car arrives.
In one case, a customer showed interest in purchasing a specific car, but did not act quickly enough; when they saw a similar vehicle on our website through Rapid Retail, they put a down payment on that vehicle before it arrived on my lot, resulting in a sale with higher profits for my dealership.
More Solutions For Speed To Market
Syndication
Create consistent listings across the web. Distribute unlimited vehicle data and photos to thousands of online destinations in near real time.
Learn more
Ad Manager
Automate your social media inventory content using thousands of auto-specific content pieces from the top publications and OEMS.
Learn more

See HomeNet In Action
Leverage the power of HomeNet for your business. Schedule a personalized demo to learn which tools can help you succeed.
Oops! We could not locate your form.