Vehicle merchandising that included photos and video were the first steps in differentiating your dealership online. Now, your customers want more.
SnapLot 360 is the next best thing to the physical showroom, delivering a three-dimensional view of a vehicle's interior and exterior that separates you from the competition while empowering your customers to explore from any device.
A more immersive experience than traditional video, SnapLot 360 provides a higher level of engagement and transparency that your customers need to make more informed — and faster — buying decisions.
Find out how a more dynamic online shopping experience can help you drive sales and increase your margin.
See SnapLot 360 in Action
Easily Increase Your Online Visibility With SnapLot 360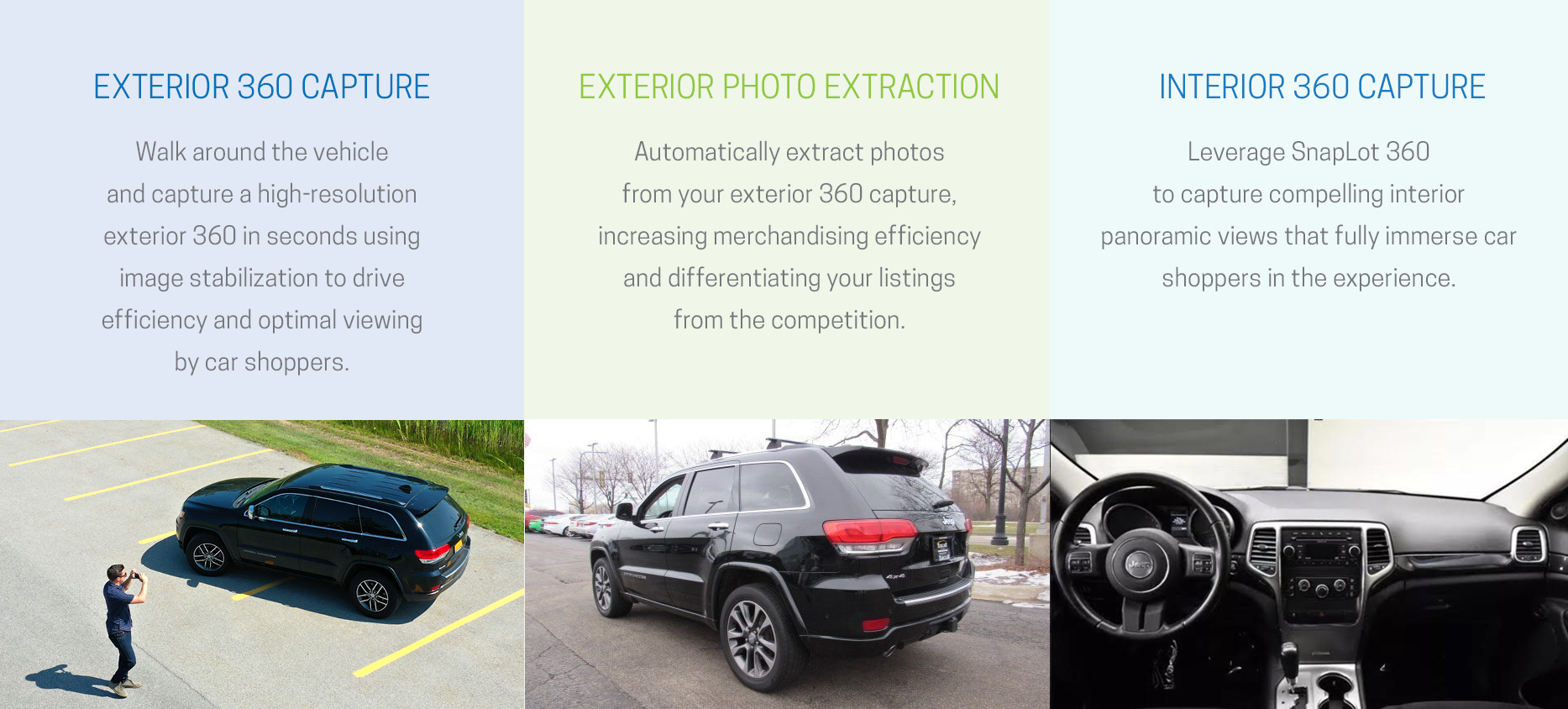 We're a dealership group that wants to stay ahead of the curve, and SnapLot 360 helped us differentiate ourselves online from the start. It's easy to use and adds a lot of value to our online listings. If you have a product that improves the customer experience while making you more efficient, it's a win-win for the dealership. The bottom line is we're selling more cars since we've started using SnapLot 360.
The SnapLot 360 app is available for download for iOS and Android.
More Solutions For Differentiation
Photo Backgrounding
Capture high-quality vehicle photos that are automatically transposed onto clean, attractive backgrounds and syndicated to third-party sites.
Learn more
Video Online
>Automatically transform your existing photos and data into videos, or create custom live videos for the ultimate media experience.
Learn more

See HomeNet In Action
Leverage the power of HomeNet for your business. Schedule a personalized demo to learn which tools can help you succeed.
Oops! We could not locate your form.