Thank you for your interest in our Cheat Sheet. Click the link below to download "Best Practices: Connecting with Digital Shoppers Using Video."
Download Cheat Sheet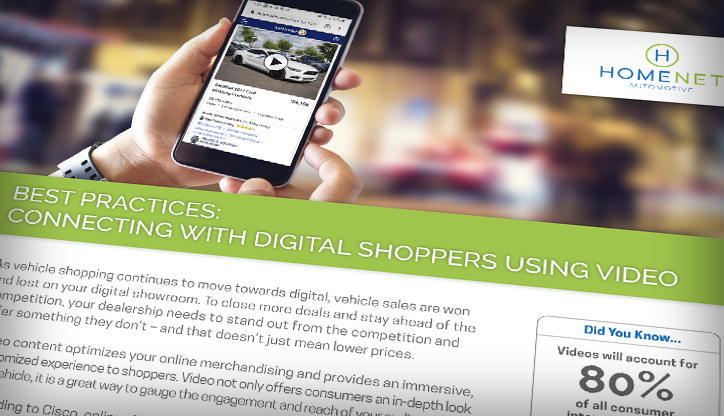 As vehicle shopping continues to move towards digital, vehicle sales are won and lost on your digital showroom. To close more deals and stay ahead of the competition, your dealership needs to stand out from the competition and offer something they don't – and that doesn't just mean lower prices.
When used successfully, video content can expand the reach of your dealership and drive increased engagement with in-market car shoppers.
In this speed sheet you'll learn:
The importance of high-quality video
How to create an interactive experience on your Vehicle Detail Pages and social platforms
How to track engagement to build a video strategy for your dealership
And more!